How to register with Paybills Malaysia?
Step 1: Open a browser and enter http://www.sarawak.gov.my, then click on electronic bill presentment and payment.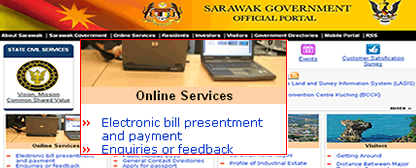 ---
Step 2: The Paybills Malaysia will be shown on screen, click on the 'Register Now' to start the registration.

---
Step 3: Read through the Term & Condition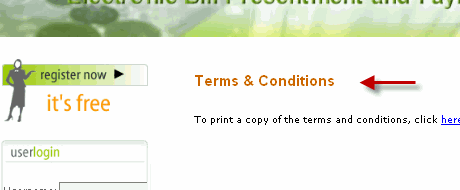 ---
Step 4: Click on Agree button to proceed or Disagree button to stop the registration
---
Step 5: After click on Agree button, continue to sign up page and enter all required fields.
---
Step 6: Next, click on Submit button.
---
Successful registration will received an acknowledgement. Click continue to proceed to login page.